Soundtracks Of Light
"

When the Sun shines in your eyes, like a whizzard old and wise, then the darkness is blinded by the Light" - Light Blinds Darkness (Q3-2023)
We live in an exciting era. Things that we always took for granted, suddenly have a surprising other side. In the end we all live in the same movie, but every day you can choose from which perspective you watch it. Are you drawn to the narrowing dark, or to the expanding light. Soundtracks Of Light wants to make music from the latter because I strongly believe in a free world full of beauty, connection, creativity, spirituality, expansion, abundance and gratitude. 
By approaching making music as a meditation I try to let my hands do the work without my mind interfering too much. I always tune my instruments 8 Hertz lower (432 Hertz) than is usual in modern music. It is said that this little difference allows music to resonate with the healing and calming frequencies of the Universe. Moreover, I think it sounds nicer, more open and less sharp. Experience it yourself, enjoy listening to Soundtracks Of Light!
"When the Stars are in your Heart, even when the game is hard, then all the fright Is broken by the Light" - Light Blinds Darkness (Q3-2023)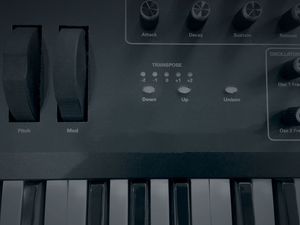 in the studio
Watch how an improvisation is recorded in the studio. I am currently working on a new album and testing whether the sounds and synthesizers do what I want them to do with all their possibilities. Tweaking, adjusting, trying out, a very nice phase in the production process.
You can also see where the inspiration for the website's colors comes from. The great van Medevoort loudspeakers are of great value when producing my music and with their fresh yellow color they are the ray of sunshine in the studio.
"A Stradivarius violin from 1700 resonates at 432 Hertz and was clearly built for it. Great composers of the time, such as Mozart, Beethoven and others, actually composed their music on instruments tuned to 432 Hertz. Music on 432 Hertz feels calmer, more pleasant, more transparent and more relaxing. You could even say that music in that key has a healing effect. More and more people have the feeling that the 440 Hertz music goes more to the head and the 432 Hertz music goes more to the heart."
About Marc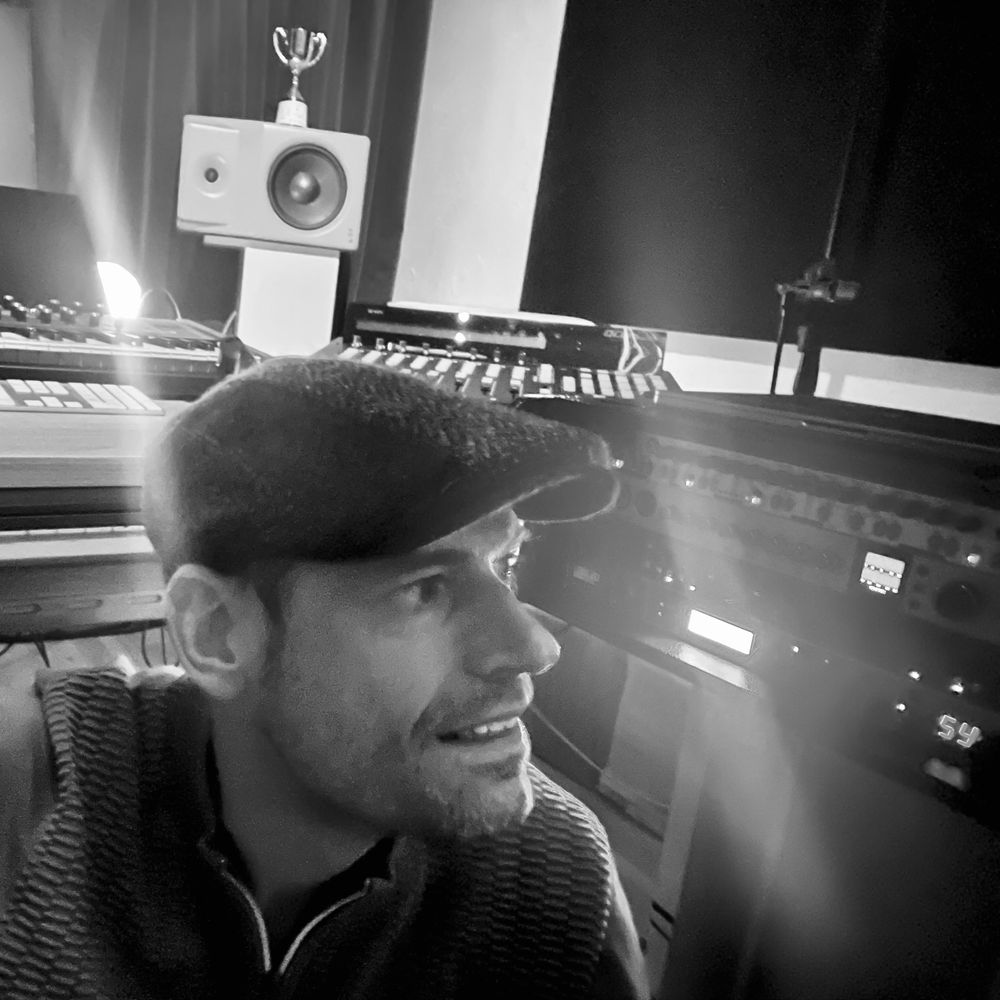 Marc van Mourik (1977, The Netherlands, graduated in music and mechanical engineering) is a professional producer / improviser since the early 2000s. He has already produced music for many different types of international music productions, film productions and commercials for well-known and lesser-known organizations. As an improvisation pianist, Marc accompanied many moving, hilarious and exciting scenes for theater companies in the Netherlands.
Since his early childhood he has been fascinated by the art of free improvisation, first on the church organ, then on the piano, synthesizers, bass guitar, accordion and various types of flutes. For as long as he can remember, his cosmic antennae have given him access to an infinite music library from which he can always stream new music.
The music Marc makes generally sounds sensitive, cinematic, relaxing and imaginative. This makes his music very suitable for meditation, healing and yoga, for example, but also as a soundtrack for inspiring, moving film productions.
Nowadays Marc regularly produces and releases new music from "Soundtracks Of Light" (SOL), his platform to send more and more light and love into the world with the help of music and beautiful people.
The single 'Cycle Of The Sun', released in 2011, marked the beginning of Marc's presence on Spotify and other streaming services. Marc's catalog now consists of more than 25 singles and albums that have already been streamed millions of times worldwide.